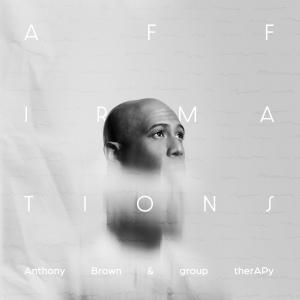 Anthony Brown & group therAPy Affirmations Album Cover
Anthony Brown Receiving Gold Record at alma mater, Morgan State University, Baltimore, MD on September 18, 2019. Photo by Marcus G. Bennett.
12-Track Project's "Speak Your Name" Radio Single Rises To No. 4 on Billboard's Gospel Airplay Chart
Power of death and life is in your tongue, and you can speak and encourage yourself with the word of God. This project is full of things that you should speak over your self every single day."
— Anthony Brown
WASHINGTON, DISTRICT OF COLUMBIA, USA, November 3, 2023 /EINPresswire.com/ — The Grammy® Award nominated gospel music supergroup with over 700 million digital streams, Anthony Brown & group therAPy, has released its first full-length album in four years. Their sixth oeuvre, Affirmations (Key of A / Tyscot / FairTrade), is now available on all digital music platforms. It's a dozen soul-stirring tracks that showcase the dynamic outfit's polished grasp of contemporary gospel music with sly touches of Classical, Hip-Hop, Pop, Pentecostal, and even Celtic flavoring. The first radio single, "Speak Your Name," an enthralling anthem of praise, rises to No. 4 on this week's Billboard Gospel Airplay chart.
Affirmations is personal. "Some of the emotional, mental, financial supports that I've grown accustomed to seem to be more quiet than normal," Brown confesses. "I believe there are seasons where God quiets the things that typically rescue us. There are Biblical examples where different people encouraged themselves. King David had to strengthen himself in the Lord. I wanted to do a project that spoke to that season for people who feel like right now they aren't getting the support [they are used to receiving]. I wanted to remind them that you have all you need. Power of death and life is in your tongue, and you can speak and encourage yourself with the word of God. This project is full of things that you should speak over your self every single day."
Brown's longtime collaborator Justin Savage (Kirk Franklin, Israel Houghton), and keyboardists Darryl Woodson, and William McMillan, (Travis Greene, Tasha Cobbs Leonard) each co-produced various tracks with Brown for the project. The set is a mix of ballads and contemporary grooves anchored by the group's exquisite classically trained voices. Gospel legend, Kierra Sheard Kelly, squalls on the coda of "Grace," and Justin Savage's pre-teen son Zach Savage, opens "Up Up Up" with a refrain from the Civil Rights anthem, "This Little Light of Mine."
With Brown's husky emcee tone, heartfelt lyrics, and the group's classically trained vocals; it's no surprise they are the most successful gospel group of the last decade with megahits such as "Trust in You," "I Got That," and "Blessings on Blessings." Aside from their 700 million streams, there are eleven Billboard Top Ten singles and four No. 1 hits. The R.I.A.A. gold-certified track, "Worth," spent 24 weeks at the apex of the Billboard Gospel Airplay chart in 2015. There are three GRAMMY® award nominations, six Billboard Music Award nominations, and several ASCAP Rhythm and Soul Music Awards. "I'm just grateful for all the support fans have given us over the years," Brown adds. "They have affirmed us and that's a tremendous feeling."
Bill Carpenter
Tyscot Records
+1 2024419870
[email protected]
Visit us on social media:
Facebook
Twitter
Instagram
YouTube
Anthony Brown & group therAPy – Speak Your Name


Originally published at https://www.einpresswire.com/article/666007256/grammy-nominated-gold-certified-anthony-brown-group-therapy-releases-first-album-in-4-years-affirmations