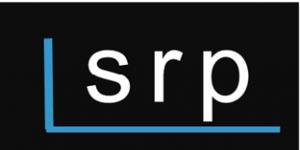 Strategic Research Partners helps a consumer self-care product manufacturer develop strategy
CHICAGO, ILLINOIS, USA, July 19, 2023/EINPresswire.com/ — Strategic Research Partners (SRP), a leading global marketing research agency based in Chicago, were asked by a national consumer self-care manufacturing company to help develop their sustainability strategy for their lead product line. The company wanted to understand the importance of sustainability versus other benefits such as efficacy and convenience. The company also wanted to gauge the interest of consumers between sustainability and performance, and the ways to deliver it through their product (i.e., packaging, recyclable vs reduced materials, shopping channels, etc.). And, how product sustainability compared to corporate sustainability (i.e.: supply chain transparency, ethical sourcing of materials, reduced carbon footprint, and so on).
Research Solutions

SRP Group designed and administered an attitude and usage study utilizing a Max-Diff module to 500 category consumers and potential consumers. A segmentation typing tool was also engaged to screen two attitude segments the client had targeted – as a means of providing readable samples of their core consumers along with potential category users.
The MaxDiff technique forces the consumer to make trade-offs in successive sets of options, and thus yields the relative strength of every option in the set, relative to all the others. This was particularly relevant in understanding the motivational power of their corporate initiatives relative to their product-line specific options.
Results

The results were no surprise – about 2.3 of users and prospects in this category are either trying to practice sustainability as much as they can or practice it if it is convenient to do so. However, when trade-offs were required, product performance and efficacy were more important than sustainability by a factor of five times!
Claims about recycled materials, fair trade practices, ethical sourcing, and refillable vs reduced packaging products, product bio-degradability, and more were prioritized for customer's vs prospects.
The SRP research findings formed the basis for the brand and company's prioritization of resources across multiple initiatives.
For more information about SRP and its range of marketing research solutions, please visit their website here. You can also contact Terry Socol at [email protected] and Dr. Gene Topper at [email protected] to learn more about their vast experience and expertise in the industry.
Natalie Springfield
Creative Influence
email us here
Visit us on social media:
LinkedIn
Originally published at https://www.einpresswire.com/article/645093048/how-companies-are-utilizing-research-support-to-develop-sustainability-strategies-for-their-products