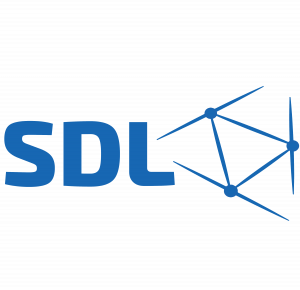 CSSI Reports Q2 Results: Sustains 40% GPM.
Costas, Inc. (OTCMKTS:CSSI)
ORLANDO, FLORIDA, USA, July 27, 2023/EINPresswire.com/ — Costas, Inc. (OTCMKTS: CSSI) ("CSSI" or "the Company"), doing business as Standard Dental Labs Inc. (SDL), continues to perform, reporting gross profit margins in excess of 40%, over the past 3 quarters.
Gross profits stem from the company's focus on the manufacture of dental implants, dental prosthetics, and other dental lab services and products. The company is committed to growing the business through the acquisition of similar dental labs in the Orlando, Florida area, and plans to continue acquisitions of dental labs on an ongoing basis.
SDL dental lab operations are one part of the business that continues on a steady course. While the company continues its manufacturing business, the anticipated approval of the S1 will provide the framework to acquire many more labs in the Orlando, Florida area in the coming months. Lab acquisitions will continue immediately following its approval, which will allow management to further the company's business plan of identifying a suitable location in which to consolidate the newly acquired labs, including the previously acquired Prime Dental Lab.
The fastest path to growth is the acquisition model. This model has been used in many other industries, and with great success. The consolidation of large pharma spawned a new era of acquisition-based growth in the early 1970s, with many significant market consolidations left to be made. Standard Dental Labs Inc. (OTC:CSSI) is focused on consolidating in the US Dental Lab Industry. The consolidation of dental practices is accelerating, and despite incredible success by consolidators, the competition is also significant.
The pharmaceutical industry is regularly in the headlines for mega-mergers and acquisitions; however, in many other industries, mergers are done quietly and behind closed doors. Industries most significant to SDL are dental and medical clinics. Increasing M&A activity in these industries offers great insight and a roadmap for Standard Dental Labs' forward momentum.
From March of 2022, this quote describes incredible liquidity delivered to investors and the dentists themselves. Standard Dental Labs is effectively replicating this, but to date, we have yet to be able to identify any competition.
"In the last 60 days of 2021, invisible dental support organizations (IDSOs) monetized more than $4 billion in value for their doctor partners and investors. That was in addition to $1.4 billion in the first 30 days of 2021 for a single IDSO. In 2022, there will be tens of billions of dollars returned to doctors and investors as dozens more IDSOs and DSOs recapitalize or sell to larger investors. Some doctors and investors will achieve returns of three to 10 times or more on their equity in many of these transactions, some in less than three years.
Today, hundreds of IDSOs in all 50 states are eager to partner with dentists of every specialty. IDSOs purchase 51% to 90% of a practice at record values for cash up front. Doctors retain ownership and continue to lead their practices as owners—with the doctor's brand, team, and strategy—for years or even decades. An IDSO partnership is not a short-term transition strategy, but rather a wealth-building partnership."
-Dental Economics – March 2022
About COSTAS:

Costas, Inc. (CSSI), now doing business as Standard Dental Labs Inc., is a company engaged in discovering, acquiring, and developing dental labs throughout the United States. The company plans to acquire independent labs looking to exit the market or who may be interested in retirement. Acquiring labs will be the focus of our growth strategy. Labs will be consolidated into one regionally central lab, and continue to operate, adding revenue to the company's income statement. All North American markets with populations over 1 million are targets. The company is headquartered in Orlando, Florida.
https://standarddentallabs.com
FORWARD-LOOKING STATEMENTS:

This press release and the statements of representatives of Costas, Inc. (the "Company") related thereto contain, or may contain, among other things, "forward-looking statements" within the meaning of the Private Securities Litigation Reform Act of 1995. All statements, other than statements of historical fact included herein are "forward-looking statements," including any other statements of non-historical information. These forward-looking statements are subject to significant known and unknown risks and uncertainties and are often identified by the use of forward-looking terminology such as "guidance," "projects," "may," "could," "would," "should," "believes," "expects," "anticipates," "estimates," "intends," "plans," "ultimately" or similar expressions. All forward-looking statements involve material assumptions, risks and uncertainties, and the expectations contained in such statements may prove to be incorrect. Investors should not place undue reliance on these forward-looking statements, which speak only as of the date of this press release. The company's actual results (including, without limitation, Costas' ability to advance its business, generate revenue and profit and operate as a public company) could differ materially from those stated or anticipated in these forward-looking statements as a result of a variety of factors, including factors and risks discussed in the periodic reports that the company files with OTC Markets (Pink Sheets). All forward-looking statements attributable to the company or persons acting on its behalf are expressly qualified in their entirety by these factors. The company undertakes no duty to update these forward-looking statements except as required by law.
For further information contact:
Costas, Inc.
+1 321-465-9899
[email protected]
Management
Visit us on social media:
Facebook
Twitter


Originally published at https://www.einpresswire.com/article/646541528/costas-inc-reports-q2-2023-results-and-s1-progress