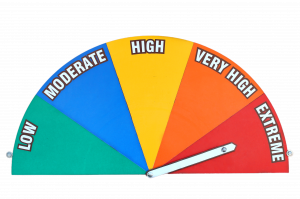 Leadership Pressure!
Andy, Founder: Championing Leadership, Well-being, and Business Success. 20+ Year Global Corporate Executive, ~10 years in Consulting. High-Performance Coach, Neuroencoding Specialist, Author, Trusted Guide and Dad.
The volatile business landscape and growing corporate pressures into 2023 have brought leaders to confront serious challenges:
ST. PAUL, MN, UNITED STATES, August 17, 2023/EINPresswire.com/ — • 40% of CEOs question their company's economic viability a decade ahead if they stay on the same path (PwC 2023 CEO Survey). The pace of change is unprecedented in business and technology.
• 75% of C-suite executives consider quitting for a job with better well-being (Deloitte Global Human Capital Trends).
• Over 50% of the global workforce is quiet quitting (Gallup 2023 Report).
In light of these statistics, many organizations recognize the importance of a leadership reset.
Andy, founder at MyBoldStart, has two decades of experience in corporate leadership and almost 10 years in coaching and consulting. Furthermore, his expertise extends as an author on trust dynamics and a specialist in Neuroencoding. The approach at MyBoldStart is multifaceted; it is not merely a coaching service. The focus is on the specific aspects of holistic well-being, trust dynamics, and a systems-oriented perspective, targeting effective leadership and transformative holistic results for the individual and business.
Client Feedback:

"Working with Andy has been a smart decision for me. His holistic approach, centered around trust-building and quarterly key focus areas, has positively influenced my attitude and productivity. The tools he offers have enhanced my work, parenting, personal goals, and stress management. I now have more confidence in leading others, and my relationship with my family is stronger." – Lisa, Busy Executive & Mom of 2, Client for 2 years.
"Working with Andy has significantly impacted both my business and personal life. His approach assisted me in addressing my anxiety and imposter syndrome. The effects of Andy's coaching can be seen in every area of my life. My family and employees appreciate the positive changes." – Jake, Small Business Owner & Dad, Client for 18 months.
MyBoldStart's New Initiative:

The newly launched 8-week Holistic Accelerator Program, named 'A Leader's Bold Reset,' is geared towards empowering leaders. The program's completion promises:
-Enhanced personal productivity and improved team dynamics.

-A boost in personal well-being, fostering a more balanced work-life dynamic.

-Renewed passion and drive in leadership roles.
For more details, resources, and to schedule a consultation, please visit myboldstart.com. The emphasis is on holistic success in leadership.
Andy Hass
My Bold Start, LLC
+1 763-670-6798
[email protected]
Visit us on social media:
LinkedIn
Originally published at https://www.einpresswire.com/article/650045978/addressing-leadership-burnout-into-2023-the-essential-reset-strategy