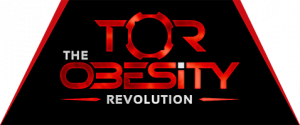 Taking on Obesity, the Last Prejudice
This is the program that I wish was available when I started my weight loss journey."
— Sean Mulroney
ARNOLD, MISSOURI, UNITED STATES, July 7, 2023/EINPresswire.com/ — Robert Reames, known for his work as the Dr. Phil Show personal trainer, along with Sean Mulroney, a truly larger-than-life social media influencer, partnered together to create a health, fitness, nutrition, and lifestyle app that will transform the lives of many that are considered to be obese or morbidly obese. This new and revolutionary app is called The Obesity Revolution or "TOR".
According to a TFAH.org 2022 report, the percentage of adults with obesity is over 41.9 percent, nationally. But not all obesity is caused by a lack of proper nutrition and exercise. There are many disease-related causes of obesity such as lymphedema that the medical, diet, and fitness industries do not understand, let alone address. Obesity costs the healthcare industry over 170 billion dollars annually. This does not include what the cost is to the labor force.
Taking on the medical, diet, and fitness industries, the TOR app is designed to combat obesity by providing those who use it the proper guidance that is not found through traditional fad diets and fitness coaches. It addresses more than just diet and exercise. The app includes fitness and mindset courses, exercises, nutrition advice, recipes, and mental health information. There is also a diverse community of people struggling with obesity that have found a non-judgmental home to share their journey. If you or someone you know struggles with obesity or morbid obesity, this is an app that will transform lives for the long term. It is web-based and accessible to anyone on desktop and mobile devices.
The app will officially launch on a Facebook Live Event with Sean and Robert talking about the journey to this point and the benefits of using the app. The Facebook Live will happen on July 7 at 6 pm CT.
Charles Bosworth
Bosworth Media
+1 910-888-1871
[email protected]
Visit us on social media:
Facebook
Twitter
LinkedIn
Instagram
YouTube
TikTok
Other
TOR Member Testimonials


Originally published at https://www.einpresswire.com/article/643565173/robert-reames-and-sean-mulroney-invitation-to-the-launch-of-the-obesity-revolution-app