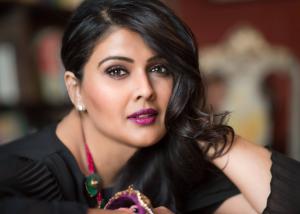 Founder, thought leader and event planner to speak at industry conference
I am honored to truly do what I love to plan and collaborate with others to create amazing celebrations and milestones for clients all over the world."
— KIS (cubed) Events Founder Nirjary Desai
ATLANTA, GA, UNITED STATES, October 10, 2023 /EINPresswire.com/ — Nirjary Desai, KIS (cubed) Events Founder & Chief Experience Officer, Thought Leader, Keynote Speaker, Mentor, is proud to be selected as a Fireside Chat Speaker at the The Event Planner Expo 2023 on Thursday, Oct. 12 in New York City.
The Event Planner Expo is the premier destination for event planners, corporate decision makers, meeting planners, marketing and public relations professionals. The Educational Speaker Series and Fireside Chats includes top business leaders sharing their stories and experiences about elevating businesses to new heights.
"As an entrepreneur and founder, I am so proud to share my insights and experience with the event industry's top leaders and influencers," KIS (cubed) Events Founder Nirjary Desai said. "I am honored to truly do what I love to plan and collaborate with others to create amazing celebrations and milestones for clients all over the world."
Founded in 2006 by Desai, KIS (cubed) Events is a luxury company focusing on event production and elevated experiences revolving around meticulous project management, design, and global culinary forward engagements. Desai's event planning and eye for fashion have grown her business to become globally recognized for planning and hosting VIP and celebrity events. The company has worked for clients such as Audible, Ritz-Carlton, Delta Airlines, Walmart, the Hillary Clinton campaign and more.
As an expert, thought leader, and mentor, Desai also specializes as a keynote speaker and panelist. A fierce champion for women and humans of color, she devotes much of her free time to community building, mentorship and most of all her family.
To learn more about KIS(cubed) Events and Desai, please visit www.KIScubedEvents.com and www.nirjarydesai.rocks/. To learn more about the Event Planner Expo, please visit www.theeventplannerexpo.com/.
# # #
About KIS (cubed) Events

KIS (cubed) Events creates chic celebrations customized for clients looking for something truly unique and exciting. Founded in 2006, KIS (cubed) Events has produced award-winning events across the globe. Her one-of-a-kind events have earned founder Nirjary Desai profiles on Bravo TV, the Wedding Channel, Huffington Post and Harper's Bazaar. For more information, please visit www.KIScubedEvents.com and follow @kiscubedevents on social media.
Caroline Seeman
Rhythm Communications
+1 770-570-2571
cseeman@rhythmcommunications
Visit us on social media:
Instagram


Originally published at https://www.einpresswire.com/article/660928833/nirjary-desai-to-present-at-the-event-planner-expo-on-oct-12