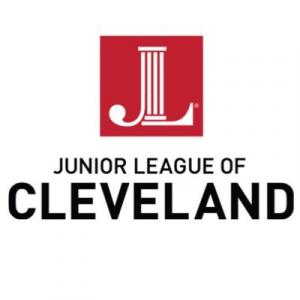 Dr. Jaclyn Tomsic, a Cleveland Doctor, Leads Community to Support Youth
CLEVELAND, OHIO , USA, April 14, 2023/EINPresswire.com/ — The Junior League of Cleveland is hosting their second annual Spring Together event, taking place at their Union Club on Friday, April 14th, 2023. This event is a fundraiser for the over 100-year-old women's volunteer organization. The JLC's current signature initiative focuses specifically on women and girls aging out of the foster care system, aiming to bring awareness to the young women entering the world that are often forgotten and left without any resources.
How this Event Impacts the Community:
—Each year in Ohio alone, up to 1,000 youth transition out of the foster care system. Through partnering with programs like Bessie's Angels, the JLC finds ways to guide, advocate, and provide for the local youth in need.
—Proceeds from the event will also go towards the JLC Scholarship, which is awarded to women with nontraditional educational paths.
—In 2022 alone, over $12,000 was awarded to women in need.
—To date, JLC has supported over 65 women in their educational dreams
One important aspect of this event is the people behind the scenes, dedicating their time and service to the cause. Dr. Jaclyn Tomsic, a leader in the oral and maxillofacial surgery industry residing in 'the Land', is staying present in her community and contributing to the JLC where she can, when she can, for the women and girls that inspire her. Since 2015, Dr. Tomsic has worked closely with the Junior League to create community change. By joining the Junior League of Cleveland, it was a way for her to be a part of an organization that has regular opportunities to volunteer and be a part of something bigger than herself!
"Being a member of the Junior League over the last seven years has allowed me to not only meet and collaborate with so many talented & motivated women but has also connected me with my community in a way that I otherwise would not have experienced," stated Dr. Tomsic.
Doctors work and dedicate their whole lives to improving patients' wellbeing and overall health, but when doctors give back to their community, it's commendable, especially when they're inspired by the hearts and minds of those that they serve. Doctors offer a unique perspective on communities as they see the issues and troubles that communities face; offering guidance and help is just another amicable way they improve the lives they impact.
If you are interested in hearing more or attending the Junior League of Cleveland's Spring Together Fundraiser and what Dr. Tomsic is doing to help improve her community, please let us know. And if you are interested in covering this story about how women inspire each other and improve the lives of others, feel free to reach out!
For more information on the event, go to https://cleveland.jl.org/spring-together/. For any media inquiries, please reach out to Sydney Gamble at: [email protected] or at: (313) 515-8113.
# # #
Samantha Frontera
Exclusive Public Relations, LLC
+1 8477030529
email us here


Originally published at https://www.einpresswire.com/article/627825835/junior-league-of-cleveland-hosts-spring-together-event-for-women-and-girls-in-need