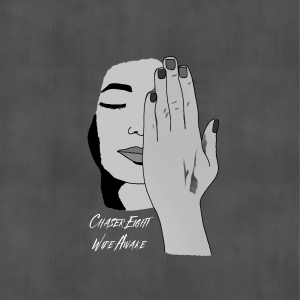 In celebration of making music together for over a decade, Alternative Rock band Chaser Eight is back on the scene with a brand new project, 'Wide Awake'.
Pure rock and Roll vocals in the spirit of Joan Jett, with a modern Alternative edge. Lyrics that Sylvia Plath would be proud of."
— LA On Lock
NEW HAVEN, CONN., UNITED STATES, April 14, 2023/EINPresswire.com/ — Chaser Eight is an alternative rock band based in New Haven, Connecticut. The group mastered the art of making music with a wide range of creative influences and embracing various musical styles. This results in a very personal sound that's also massively appealing.
Chaser Eight has released a brand new studio EP titled, 'Wide Awake.' This EP is not a run-of-the-mill release; it is a significant milestone for the band. It is an opportunity for them to celebrate 10 years of making music together as a band, and it is a testament to their continued motivation and focus.
'Wide Awake' features the lead single, "This Masquerade," which is accompanied by an official music video. Besides the lead single, there are many notable moments on the EP. The track "Before I Go" highlights the group's ability to combine edgy sounds with personal lyrics. "Say Whatever" offers a punchy tone, without compromising in terms of relatable melodies. While there is some brightness and hopefulness to the sound of the band, Chaser Eight is rooted in dark elements. This is especially noticeable when it comes to the background textures that fuel their sound design and aesthetics.
Listen to 'Wide Awake' HERE
This new work is a breath of fresh air because it features a distinctive sound that's just familiar enough to be immediately intuitive, but also different enough to keep the audience intrigued. 'Wide Awake' by Chaser Eight comes highly recommended to fans of artists like Foo Fighters, Biffy Clyro, Dead Rituals, and Audioslave.
Find out more about Chaser Eight, and listen to 'Wide Awake,' currently available online.
###
Natalie Bailey
Lady Savage Management & PR
+1 615-955-1022
[email protected]
Chaser Eight – This Masquerade (Official Music Video)


Originally published at https://www.einpresswire.com/article/627758544/chaser-eight-celebrates-10-years-with-wide-awake-ep-out-now